The Adventist Students Association is a network of Seventh-day Adventist tertiary student groups through out the South Pacific Division with a passion for sharing God at their local tertiary campus.
Adventist Students Association (ASA) is the term used in the South Pacific Division whereas the name Public Campus Ministries (PCM) is used globally.
Adventist Student Associations through out the South Pacific can be at individual campuses or across a city. See the list of links below to connect with your local chapter or contact your local mission/conference Youth Department.
For ASA/PMC in the following countries please contact NZPUC: Cook Islands, French Polynesia, New Caledonia, New Zealand, Pitcairn Islands and Wallis & Futuna Islands.
For ASA/PMC in Papua New Guinea
For ASA/PCM in the following countries please contact TPUM: American Samoa, Fiji, Kiribati, Nauru, Niue, Samoa, Solomon Islands, Tokelau, Tonga, Tuvalu, and Vanuatu; comprising the Fiji, Kiribati, Samoa-Tokelau, Solomon Islands, Tonga, and Vanuatu Missions; American Samoa, and Tuvalu Regions; and the Niue Field Station.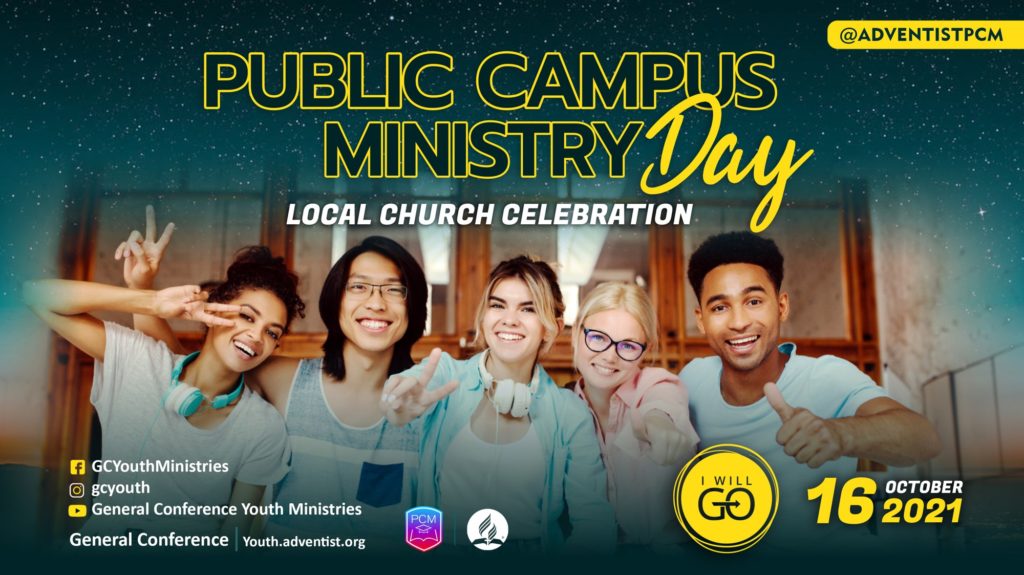 You can subscribe, link to social media accounts, and register to join the movement of PCM on campus. Additional resources are available to download from the site.
Get involved or organise a local event for the Global PCM Weekend. Click here for find out more details.
---
Dialogue
Read Articles, Connect and Discuss with other Adventist tertiary students and young adults from around the world. The Dialogue website, contains articles from College and University Dialogue, a magazine for Seventh-day Adventist university students and young professionals. Also available on Facebook and as an app.
College and University Dialogue is an international journal of faith, thought, and action published by the Committee on Adventist Ministry to College and University Students (AMiCUS) in cooperation with the 13 world divisions of the Seventh-day Adventist Church and in partnership with Public Campus Ministries (PCM).
If you have any questions about the Adventist Students Association or PCM in your local area talk to your local Youth Dept (see details above) and they will be more than happy to help you.